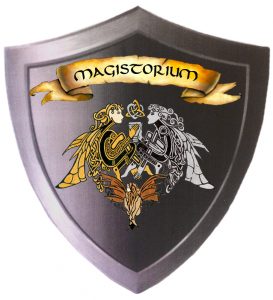 Number TWENTY TWO presents Magistorium
"Irresistible, revolutionary energy." The Irish Times *****
"Moxie is the music of new era, where fluidity, cross-pollination and innovation are the future and salvation of Irish music." Irish Examiner 2016
Following their recent cultural visit to the Orient as special guests of President Michael D. Higgins, sensational young Irish band Moxie are set to perform at Magistorium in Number TWENTY TWO on South Anne Street, Dublin 2. The 'Prodijig, The Revolution.' stars will take to the stage next Wednesday 21st of December at 9:30pm.
The band's solid traditional backbone, deeply inspired and shaped by the surroundings of their home in the West of Ireland is merged with progressive, world and jazz influences making for a truly heady and distinctive sound. Their unique sound and influences puts them at the forefront of new acoustic music from Ireland and is absolutely a show not to be missed.
MOXIE will be offering a special student ticket price of just €15. See MOXIE Facebook for details (https://www.facebook.com/Moxiemuso). Doors open at 7:00pm, with Moxie to take to the stage at 9:30pm. Non-student guests can purchase tickets for show only for €25 or dinner and show for €55. Tickets are available from the Number Twenty Two box office on 22 South Anne Street, Dublin 2, from www.magistorium.com or via eventbrite.ie (https://www.eventbrite.ie/e/moxie-live-magistorium-tickets-28151236105 ).
Magistorium is a page in Number TWENTY TWO's story that promotes shows like Ceol and Midnight in Nightown.
Twitter | Facebook | Instagram
/ENDS/
High res image can be downloaded from here: https://drive.google.com/drive/folders/0BzzNov_wVhffTWNSLWFHNmVJVTg or can be sent at attachments on request.