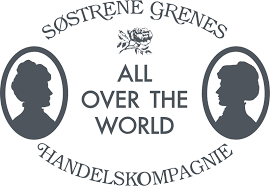 An all-embracing Christmas
On Thursday 25 October 2018, Søstrene Grene will launch this year's Christmas collection – a wonderful blend of contemporary and classic, of homely and modern – an all-embracing Christmas collection in a pure and Nordic vein. The collection will be available for sale in Søstrene Grene's more than 200 stores all over the world on this date including George's Street, Dublin 2, Dun Laoghaire, Blanchardstown, Limerick, Cork and Athlone.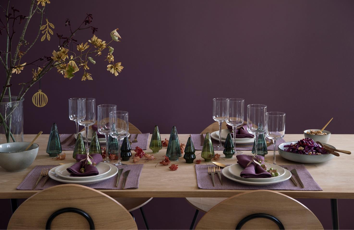 The joy of making other people happy
For Anna and Clara, Christmas is very much about the joy of making other people happy. The sisters always go out their way to do a little bit more to make other people happy in the month of December. For them, seeing other people happy is a joy. Christmas is first and foremost the season of love, so make sure to make the upcoming festive season one of joy and 'hygge' with your nearest and dearest.
Images for press use
Images and a product overview with specifications and prices can now be downloaded from Søstrene Grene's image bank: https://sostrenegrene.com/press-room/imagebank/
The password is: sgpress
                                                                           -Ends-
For further information contact:
Mari O'Leary | Tara O'Driscoll @ O'Leary PR | 01-6789888
marioleary@olearypr.ie | taraodriscoll@olearypr.ie
ABOUT SØSTRENE GRENE
Søstrene Grene was established in 1973, a Danish retail chain which, with 210 stores in 15 countries, seeks to embellish everyday life with aesthetic designs, creativity, joy and 'hygge'. With a product range which comprises designs for home interiors, for festive events and for hobby activities and much more besides, and with new products being introduced weekly, and at prices that are no higher than they have to be, the family-owned company attaches importance to creating ever-changing store displays where customers can make good finds and where their creativity is stimulated.
Read more about Søstrene Grene at www.sostrenegrene.com
Stores:
George's Street – Dublin 2
Dun Laoghaire
Blanchardstown
Limerick
Cork
Athlone
www.sostrenegrene.com