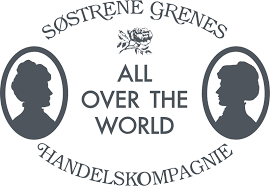 Søstrene Grene Launches Gentle Skin Care Series
In early January, a new cosmetics collection lands in all Søstrene Grene stores as the chain 
launches its brand new series of gentle skin care. The series includes hand soap, hand cream, body 
butter and body oil.
Behind the caring series is a desire to contribute to serene moments and self-indulgence, as well as 
providing consumers with a range of skin care products they can rely on.
As a consumer, you can safely use the new care products from Søstrene Grene, even if you are one 
of the many people suffering from allergy or delicate skin, or you just want to avoid 
perfumes and other allergens.
The series called Pure Bliss is completely absent of perfume, and all the products in the series are 
recommended by Asthma Allergy Nordic and bear the new, common Nordic brand. When a product 
carries this brand, one can be sure that the product does not contain perfume and that Asthma Allergy Nordic 
has made a critical analysis of the formulation. Asthma Allergy Nordic is an association of 
Asthma Allergy Denmark, Asthma and Allergy Association in Sweden and the Norwegian Asthma 
and Allergy Association.
Our bodybutter, bodyoil, body scrub, body wash, hand cream in a dispenser, hand soap and lip balm in the 
Pure Bliss series are also Swan-labeled. The Swan label means that the product meets strict environmental 
requirements throughout the product's life cycle and limits the use of chemical substances that can be harmful to health.
As always with Søstrene Grene, the aesthetics are not forgotten either, and the packaging is carefully designed 
to be able to decorate the bathroom shelf.
The skin care series is also available in two variants with perfume for those who prefer care products 
with fragrance. These two series have the names Sage Dawn and Geranium Rain.
All three variants of the skin care series are otherwise vegan and labeled as such by The Vegan Society, 
meaning they do not contain any animal ingredients.
All products are produced in Europe.
The skincare series is available in stores from 3 January.
Overview of products and prices:
Hand soap, 500 ML: €4.98
Hand lotion, 250 ML: €5.80
Hand lotion, 30 ML: €3.74
Lip balm, 15 ML: €4.24
Body butter, 200 ML: €5.48
Body oil, 100 ML: €6.48
Body scrub, 200 ML: €6.48
Body wash, 500 ML: €4.98
IMAGES FOR PRESS USE
You can already download images and a list of products with prices from the following Dropbox:
https://www.dropbox.com/sh/4wvv0lyc73ql4i3/AAC8zzI3wSlekOxxrKNDYl7Ca?dl=0
Contact for further information
Store Locations: George's Street Dublin 2, Dun Laoghaire Blanchardstown, Limerick, Cork and Athlone
For further information and photography please contact:
Mari O'Leary | Tara O'Driscoll @ O'Leary PR | 01-6789888
marioleary@olearypr.ie | taraodriscoll@olearypr.ie
ABOUT SØSTRENE GRENE
Søstrene Grene is a Danish retail chain, which since 1973 has aspired to brighten up and make joyful and positive differences through an ever-changing product range of aesthetic designs.
The retail chain consists of more than 240 stores in wide selection of European countries and Japan. The Danish name is used on all markets, and the unique store concept is the same all over the world.
Today, the chain is owned and operated by the second generation of the family, the brothers Mikkel and Cresten Grene. The headquarters are situated in Aarhus, and the stores are primarily run on a franchise and joint venture basis. Clear values and a strong company culture is characteristic for Søstrene Grene, which has experienced great growth and expansion over the last couple of years.
Read more about Søstrene Grene at www.sostrenegrene.com and/or in the press kit at https://sostrenegrene.com/press-room/