Søstrene Grene launches a new office collection for the home workspace
On Thursday 28 June 2018, Søstrene Grene launches a new and exciting home office collection consisting of both office supplies and new furniture pieces for the home office. The collection will be available for sale in all Søstrene Grene stores all over the world on this day – except for the desk and office chair, which will be available from Friday 20 July 2018.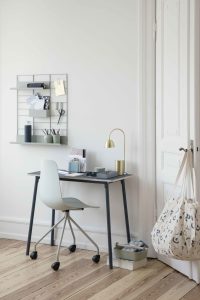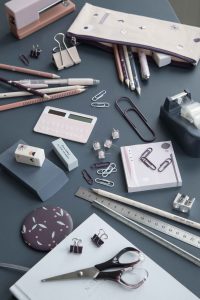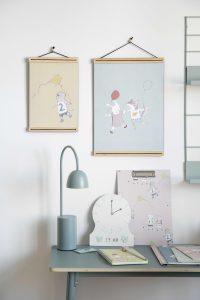 THE THOUGHTS BEHIND THE COLLECTION
From the 28 June 2018 Søstrene Grene will present a graceful, Nordic home office collection whose design idiom is inspired by the Bauhaus style from the 1920s. Simple, geometric motifs like the cylinder, the cube and the triangle can be spotted throughout the collection in the carefully selected prints and products.
The collection, which amongst other items consists of notebooks, ring binders and a variety of writing utensils, also offers a minimalist desk, a sculptural lamp, a graceful office chair and much more. You are very welcome to have a closer look at the individual products in our image bank through the link below where you can find both pack shots and mood images.
IMAGERY IN PRESS ROOM
You can already download all the images and a product overview with prices in our image bank here:
https://sostrenegrene.com/ga/download/see-image-package-irl/
The password is: sgpress
About Søstrene Grene
Søstrene Grene is a Danish retail chain, which aspires to enrich everyday life with aesthetic designs, creativity, joy and 'hygge'. The stores offer a wide assortment of products for home, kitchen, crafts, party, office, children and a variety of items for the seasons. With an ever-changing assortment and prices that are never higher than they need be, the family-owned retailer wishes to create a wonderful world where finds can be made and creativity is encouraged.
The brand revolves around the story of the characters Anna and Clara; two sisters who diligently work to create slight, bright differences to everyday life. The inspiration for the sisters was found in the Grene family, meaning the family that founded Søstrene Grene in 1973 and who still owns and runs the retail chain to this day.
Read more about Søstrene Grene at http://sostrenegrene.com/
and/or in the press kit http://sostrenegrene.com/press-room/
For further information and photos, please contact:
O'Leary PR & Marketing
Claire White / Mari O'Leary
clairewhite@olearypr.ie / marioleary@olearypr.ie
01 6789 888