Global gaming and entertainment superstars join the bill at this year's PlayersXpo, as the first line-up for Ireland's ultimate gaming event is revealed. Delivering on a promise to be bigger and better than anything Ireland has seen before, this blockbuster cast of triple A talent includes 20-year-old YouTube celebrity Slogoman (Josh Temple), Dutch vlogging sensation Jelly (Jelle Van Vuch) and popular Norwegian star iamSanna (Sanna).
Coming to the Convention Centre Dublin on Saturday 28th and Sunday 29th of October, this trio of industry legends will join a jam-packed roster of new and emerging homegrown talent, with even more top international acts yet to be revealed. Presenting with a combined YouTube subscription base of over 11 million fans worldwide, these very special celebrity guests are famed for their comedy gaming content, real-life challenges and interactive Q&A videos.
Having launched his channel at just 16-years-old, UK superstar 'Slogoman' has already amassed over one billion views, while his English speaking Dutch counterpart "Jelly" doubles the dose, with his 6.6 million subscribers gifting him a jaw dropping record of over two billion views to-date. Jelly's well-known girlfriend and fellow gaming maven Sanna (iamSanna) also joins the PlayersXpo bill, posting immersive fan focused content daily with an impressive 93 million views of her own.
Commenting on the first line-up announcement Michael Finucane, Creative Director of PlayersXpo said: "We've been sitting on this amazing news for weeks now, so it's really exciting to be sharing it with the fans! I think the fact that this is just the first in a series of planned line-up announcements is testament to our commitment to this event. We were so determined to give fans the chance to see their heroes, but equally to be inspired by our own home-grown talent, with some fantastic grassroots acts joining the bill."
Also confirmed, as part of this legendary line-up, is Irish comedy gaming trio AllCast Irish Gamers, stream queen Anti-Tinklebell (Tink) and Dublin based retro game enthusiast, Naoise O'Hara (Retro Gamer Ireland). Giving pros, fans and families alike the chance to see the hottest gaming celebrities and get hands on with some of the most anticipated videogames of the year, this interactive event will be hosted in a series of action packed sessions, carefully crafted to ensure all guests have a chance to experience the very best that Ireland's Ultimate Gaming event has to offer!
From independent developers to gaming legends, PlayerXpo promises to be a festival of fun, a symphony of sociability and a celebration of connectivity with student, adult and family pass tickets available now for both Saturday 28th October and Sunday 29th October at www.players.ie priced from €25.00 each per session.
#PX2017
Twitter: @PlayersXpo | Facebook: PlayersXpo | YouTube: PlayersXpo Ireland
For further information please contact:
Sarah Corr or Claire White 01-6789888 sarahcorr@olearypr.ie / clairewhite@olearypr.ie
About Jelly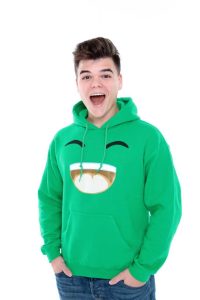 One of Holland's most notable YouTube exports, Marbella-based Jelly is up there with the most energetic, colourful and hilarious gamers on the platform. He shot to prominence alongside his GTA-playing pals (including fellow attendee Slogoman) and has continued to rise through the ranks to become one of the most viewed multi genre gamers in the world.
About Sanna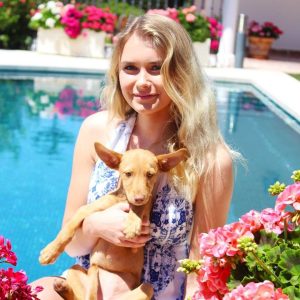 Part time gamer and full-time dog lover, Sanna, is also known as Jelly's other half and one of the biggest female gamers on YouTube. Mixing up her mobile and console gaming content with vlogs, Q&As, challenges, pranks and more, Sanna's fun and quirky personality has been instrumental in standing out from the crowd and building the immense fan base she's developed over the years.
About Slogoman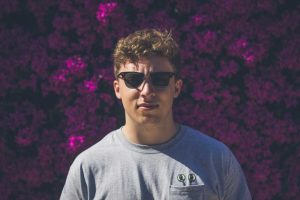 Josh Temple aka Slogoman is one of the UK's biggest breakout stars of the last couple of years, surpassing established names thanks to his unique brand of straight faced and typically British sense of humour. Initially a GTA fanatic, Josh has steadily branched out to playing multiple games across both console and mobile, as well as starring in the occasional comedy skit – Usually alongside Jelly and Kwebbelkop!