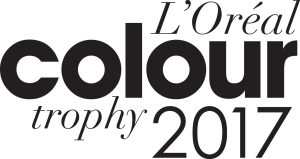 Peter Mark Dundrum Town Centre
Crowned L'Oréal Colour Trophy Winner 2017
The cream of the mop from salons all over the country went head to head at this year's 51st L'Oréal Colour Trophy Grand Final, which took place in the opulent O'Reilly Hall, UCD, Dublin yesterday (Monday 3rd July). Hosted by Irish TV Presenter Vogue Williams, guests enjoyed a champagne reception, followed by a black-tie gala dinner and live award show, all before a glamorous after-party at Dublin hotspot, House on Lesson Street.
There was stiff competition at the top once again this year, but Peter Mark Dundrum Town Centre reigned supreme as the 2017 L'Oréal Colour Trophy winner, with the team of Conor Doyle (colourist) and Grace Murphy (stylist) producing the lauded look on their model Sadhbh Maguire. This year's award categories also included the L'Oréal Men's Image Award, which was won by Lee Stinton (stylist) and Gerard McLoughlin (colourist) from Preen (Dublin), and the L'Oréal Colour Trophy Star Award, which was awarded to Lisa Roe of The.Space (Dublin).
In an effulgent parade of talent, finalists were competing across three categories on the night, including the L'Oréal Men's Image Award, the Star Award and the highly coveted L'Oréal Colour Trophy, while leading Irish salons Davey Davey, Black Amber, Darcy's Hair Salon and The Edge Hair Design, (Colour Collective Team), directed by Ian Brady of Cats, joined the award-winning London-based Percy & Reed team to present a series of show-stopping runway displays.
The judging panel at all stages of the competition featured some of the biggest names in the international hairdressing industry with the winners determined by Siobhan Jones (Headmasters), Nathan Walker (Trevor Sorbie), Alan Edwards (Alan Edwards), Guy Kremer (Guy Kremer) and Chris Williams (Rush).
Hosting industry icons and next generation leaders, the L'Oréal Colour Trophy provides stylists and their salons with an unrivalled opportunity to showcase their talents amongst some of the most celebrated names in the business. For the second consecutive year, the overall winner will be given the chance to compete on a global scale at the L'Oréal Professionnel Business Forum in Seville, where last year's L'Oréal Colour Trophy winners from Dylan Bradshaw, Aoife Bradley and Jenny Dawson, took home gold!
 For more, check out www.lorealcolourtrophy.ie. #LCTIRE17
ENDS
#LCTIRE17
For further information and photography please contact:
                                                       Sarah Corr   Email: sarahcorr@olearypr.ie
O'Leary PR – Ph: 01-6789888 /086 3056425
Full list of winners:
L'Oréal Colour Trophy
Winner: Peter Mark, Dundrum Town Centre, Dublin – Conor Doyle and Grace Murphy
Runner-up: Style Club, South William Street, Dublin – Jessica Doyle and Danielle Garner
Third place: The.Space, Drumcondra, Dublin 9 – Katie Keany and Michelle McDermott
Men's Image Award
Winner: Preen, Dame Street, Dublin – Lee Stinton and Gerard McLoughlin
Runner-up: Callan & Co, Ballsbridge, Dublin 4 – Albert Halpin and Dean Monks
Star Award
Winner: Lisa Roe of The.Space, Dublin