For the third consecutive year the cream of Irish fashion designers came together for the 2018 Irish Fashion Collective show in aid of Saint Joseph's Shankill, which took place in the Conrad Dublin on Earlsfort Terrace, Dublin 2 on Friday 2nd November 2018. This year's special guest designer Paul Costelloe showcased highlights from his international Autumn Winter 2018 womenswear collection that featured as part of his London Fashion Week Show earlier this year.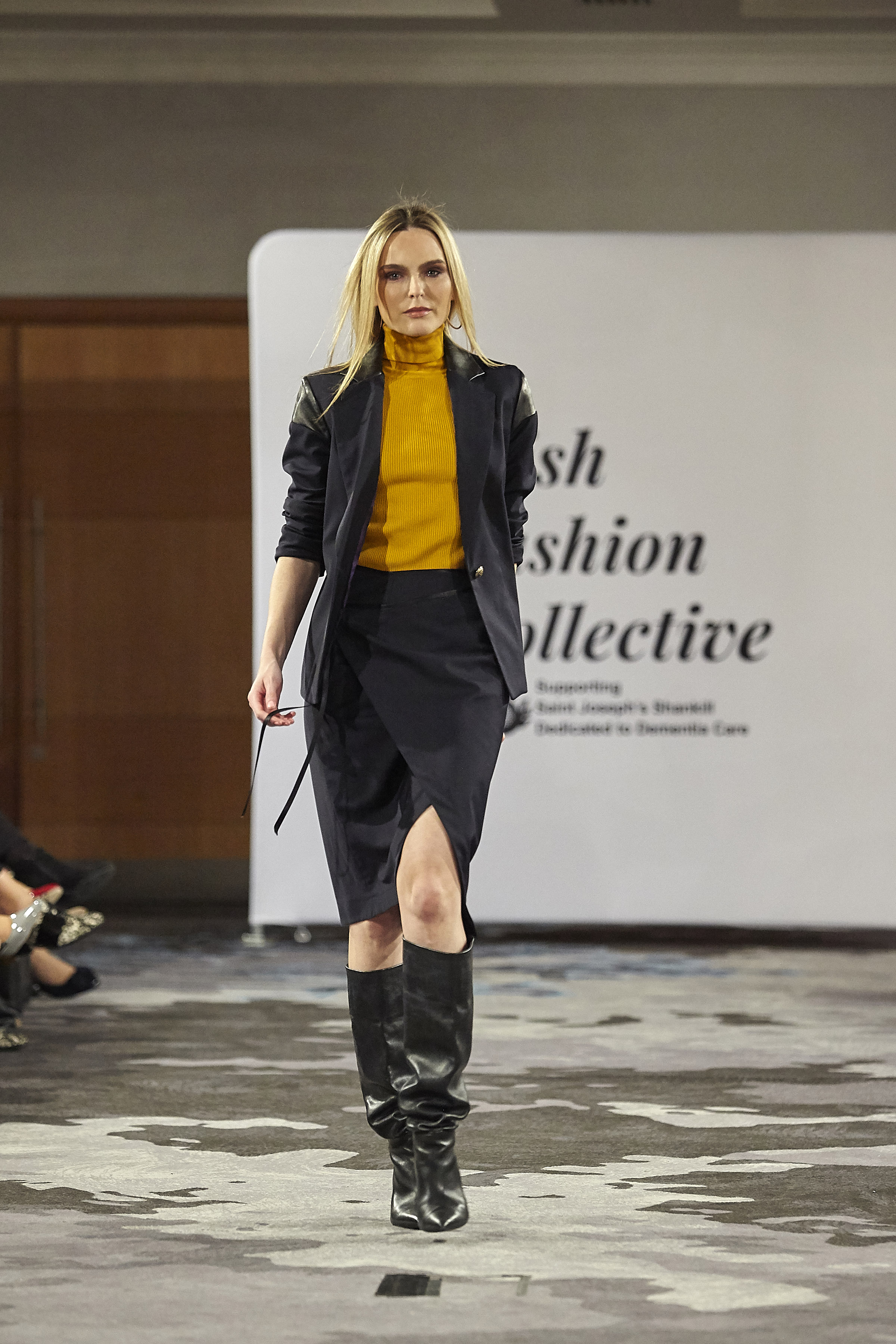 Paul was joined by leading Irish designers including Zoe Jordan, Deborah Veale, Louise Kennedy, Aideen Bodkin, Sarah Murphy, Roisin Linnane & Mellisa Curry, Electronic Sheep and the Design Centre featuring Synan O'Mahoney. Leading stylist Catherine Condell produced the show and Lorraine Keane was MC. A special auction sponsored by Sherry Fitzgerald included two business class tickets to Turkey compliments of Turkish Airlines and Cara Pharmacy Group supplied the gift bags overflowing with luxury Irish beauty products for guest. Among the 350 guests who attended were Kathryn Thomas, Mary Mitchell O'Connor, Norah Casey, Charlotte Bradshaw, Cathy O'Connor, Barry McCaul and his wife Kari.
Building on the hugely successful events of 2016 and 2017 and on foot of winning the 'Best Fundraising Initiative' category at the 2017 Irish Healthcare Centre Awards, the 2018 Irish Fashion Collective show continued to feature the very best of Irish fashion design. Top Irish and international designers milliner Philip Treacy and couturier Don O'Neill have both been the guest designers in previous years.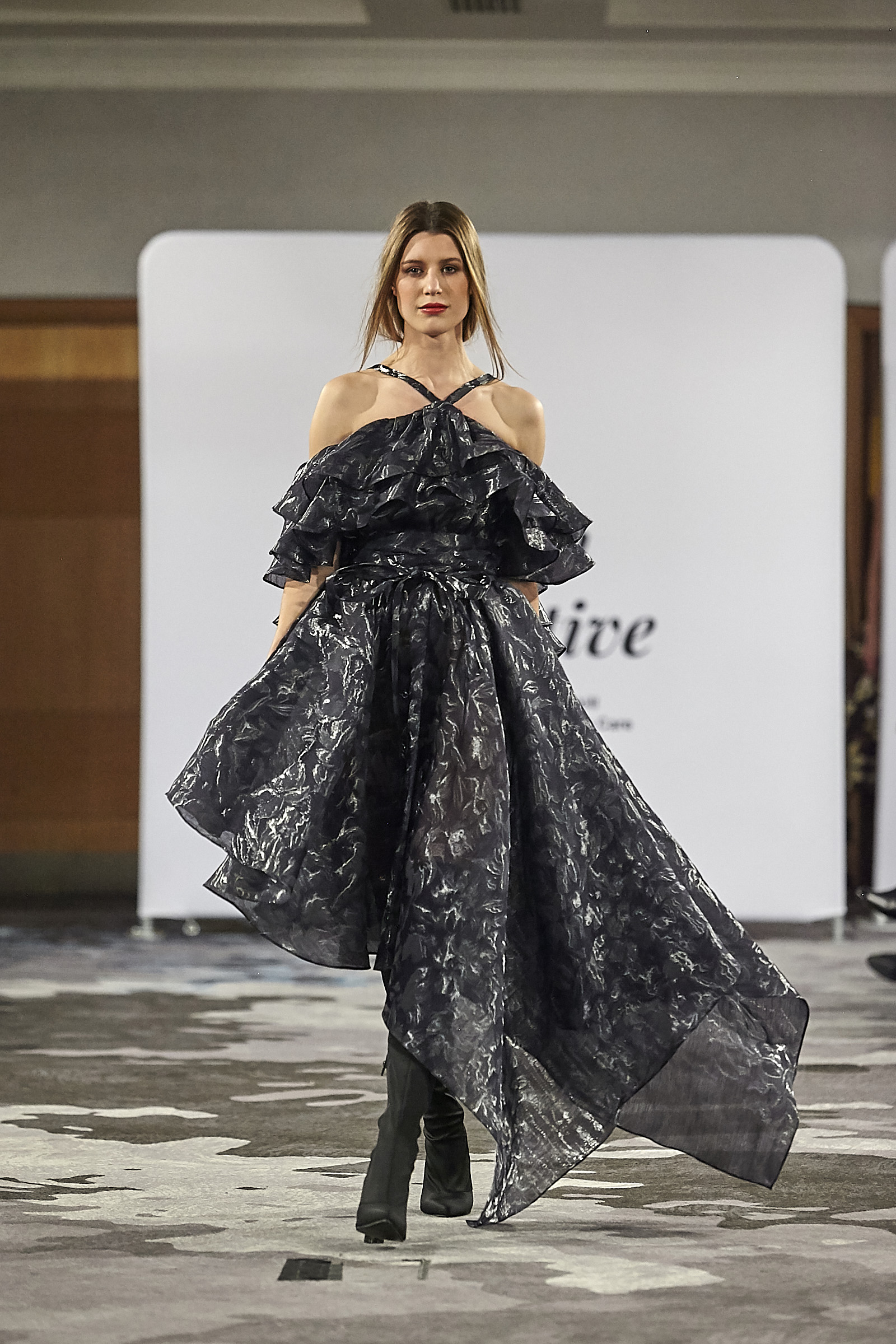 A household name in Ireland, the Paul Costelloe brand continues to be family owned and run through the designer's headquarters in the heart of London's fashion district. Paul maintains his position as head designer across all areas of the Paul Costelloe brand. His rigorous standing for using the most beautiful fabrics, the most high quality materials, as well as a team of expert pattern-makers, technicians and manufacturers, ensures every garment and accessory is exceptionally beautiful with an essence of understated style.
Tickets were €100 each and all funds raised from the evening went to supporting Saint Joseph's Shankill and their vision to lead the way in dementia care in Ireland. Saint Joseph's Shankill is the only care home in Ireland that solely cares for people living with dementia. The centre aspires to demonstrate excellence in how people with this very difficult illness are cared for and looked after. It is home to 60 people who live in one of the six lodges with others who are at the same stage of dementia. They are cared for together in a 'homelike' environment where the focus is on people's emotions and making them feel like they really matter, despite living with a diagnosis of dementia.
For further media information and photography please contact
Mari O'Leary      01-6789888 / 087 2574253           O'Leary PR         mariolearyoleary@olearypr.ie
Siobhan Grant    01-2719204                                Saint Joseph's   Siobhan.grant@sjog.ie