NUMBER TWENTY TWO PRESENTS
SLIDE STEP – THE DUBLIN SHOW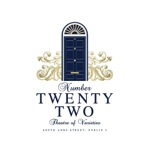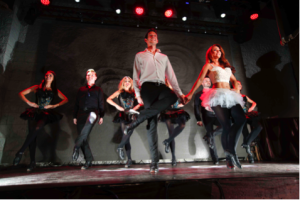 Number Twenty Two on South Anne Street, Dublin 2 launched a brand new Irish music, dance and performance spectacular Slide Step – The Dublin Show featuring the award winning Slide Step Dance Company on Wednesday 7th June 2017.
Slide Step fuses Irish dance forms in a spectacle of cutting edge modern choreography with light and sound on a thrilling journey through Ireland's colourful tradition of dance and song. From the social dances of the past, to the cutting 
edge modern choreography of Ireland today, Slide Step – The Dublin Show showcases the very best of Irish performance art 
with breathtaking aerial display and show-stopping vocal talent. The show's cast includes Ireland's finest musicians, dancers and performance artists, making Slide Step – The Dublin Show 
an experience you will never forget.
Designed to appeal to both the Irish and international visitors alike, the show will run on Wednesday and Thursday starting on June 8th up to the end of August. Tickets for Dinner & Show are priced €55.00 with Show only €25.00. Doors open at 6pm followed by dinner then show at 8pm.
The culinary team has designed a three course dinner menu featuring a choice of classic Irish favourites given a contemporary twist. After the show guest are welcome to relax in the Library Bar upstairs, which serves exceptional cocktails, drinks and bar bites.
For reservations book now at
For further information please contact:
Mari O'Leary or Melissa Kelly on marioleary@olearypr.ie / melissakelly@olearypr.ie
Phone: 01- 678 9888/087 2574253
About: Slide Step Dance Company
Slide Step is one of the finest and best drilled young dance troupes working in Ireland today, fusing Irish dance forms in a spectacle of cutting edge modern choreography, lights and sound.  The dance troupe are constantly evolving their routines and have performed their high impact modern Irish style at many of Ireland's most prestigious events over the years, including at the Aer Lingus American Football Classic at The Aviva Stadium in front of 40,000.
 "Energetic, powerful, hard shoe rhythms"  Irish Central
 "A whole new level"    Irish Independent
"Magnificent energy"  Belfast Telegraph
"A must see"  TV3 Xpose
Website: www.slidestepdublin.com
Facebook: www.facebook.com/slidestepdublin
Twitter: https://twitter.com/slidestepdub
Instagram: https://www.instagram.com/slidestepdublin/
About Number Twenty Two
Behind the blue door of Number Twenty Two on South Anne Street, is a unique and exclusive venue that is the heart of Irish culture in Dublin 2, featuring a Supper Club and The Library Bar.
A magnificent theatre style venue, reincarnated from the old energies of McGonagles and The Crystal Ballroom, Number Twenty Two hosts eclectic performances and cultural events while offering guests the opportunity to dine and drink from a menu themed to the various shows on offer.
The variety of themes range from the big band nostalgic sound of Café Society, to contemporary Irish music and dance with Slide Step, the intrigue of burlesque with Birdcage and Late Club with The Glitter Ball and glamour and glitz of New York disco.
The Library Bar is a sanctuary an escape from the bustle of the city, serving exceptional cocktails, drinks and bar bites all day.
Number TWENTY TWO Contact details:
Located: 22 South Anne Street, Dublin 2
Telephone: 01 7079899
Email: info@numbertwentytwo.ie
Website: www.numbertwentytwo.ie
Twitter: https://twitter.com/NumberTwenty2_
Facebook: https://www.facebook.com/Number-Twenty-Two-1725552337763463
Instagram: https://www.instagram.com/numbertwentytwo_