New Collection
Let calm descend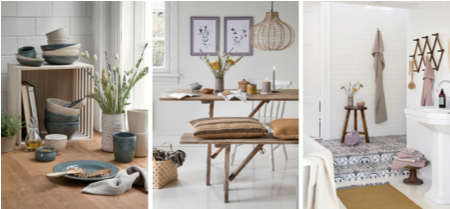 Søstrene Grene's new lifestyle collection has a range of new products for the kitchen, living room, bathroom and hallway. The collection is being launched in three releases, Thursday 5th, 12th and 19th September 2019 in all Søstrene Grene stores worldwide, including Georges Street Dublin 2, Dun Laoghaire, Blanchardstown, Cork, Limerick, Athlone, Belfast, Newry and Bangor.
Søstrene Grene has been inspired by its philosophy of achieving balance and meaning by slowing down the pace of life. Clara recently read, a deep breath can be the start of a more meaningful life, and with that in mind, she and Anna have started to slow the pace of their weekdays and weekends. The sisters hope their new collection will inspire others to do so too.
You can look forward to new and delightful products for the kitchen being launched on 5 September
Elegant storage solutions, practical glasses made in Italy and Portuguese stoneware.
On 12 September, it is time to discover new products for the family room
Tactile textiles, Indian terracotta and natural materials.
On 19 September, you can find products to refresh the bathroom and hallway
Nepalese wool, marbled hair accessories and natural bath brushes as well as a bathroom and personal care range.
About Søstrene Grene's design department
In Søstrene Grene's design department, eight designers spend their days translating an inclusive design idiom into products both graceful and ever so full of 'hygge'. For example, the new collection includes a coat rack designed by Søstrene Grene's design department, which described the product as follows: Designed with the classic accordion coat rack in mind, the coat rack looks simple, yet is extremely functional. It can be contracted or expanded depending on the space available, or the look you desire for your home décor. It is available in dark or light pine, catering for dark, striking elegance as well as a light and airy Nordic look.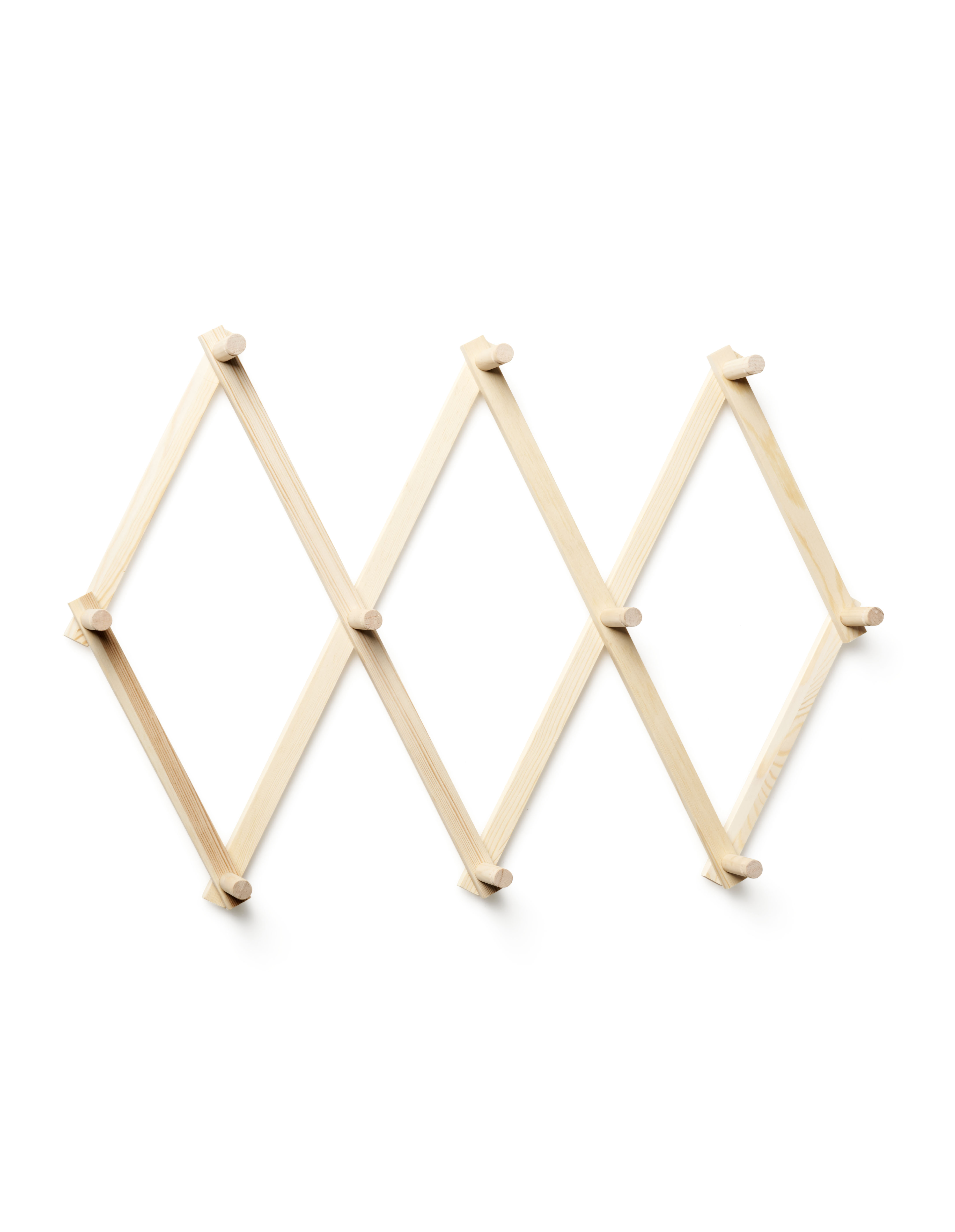 Coat Rack €9.66
IMAGES FOR PRESS
You can already download images as well as a product prices:
https://www.dropbox.com/sh/qxxx0ni4z36cca1/AACAohJHz9ARGWS7k7-ToW_Wa?dl=0
The images can be shared from 15 August 2019.
STORE LOCATIONS
Georges Street Dublin 2, Dun Laoghaire, Blanchardstown, Cork, Limerick, Athlone, Belfast, Newry, Bangor
For further information and photography please contact:
Mari O'Leary | Suzanne Monks @ O Leary PR
marioleary@olearypr.ie | suzannemonks@olearypr.ie 01-678-9888
ABOUT SØSTRENE GRENE
Søstrene Grene, which was established in 1973, is a Danish retail chain, which seeks to embellish everyday life with innovative and aesthetic designs to create joy and 'hygge'. The chain has 240 stores in a large number of European countries as well as Japan. The well-known Danish name is used in all markets, and the unique sensory store experience concept is the same regardless of where in the world you visit Søstrene Grene. The chain is owned and managed by the second generation of the family from the company's head office in Aarhus, Denmark, while the stores are mainly operated as joint ventures or on a franchise basis. Søstrene Grene is known for its clear values and strong corporate culture and has experienced strong growth and expansion in recent years. Read more about Søstrene Grene at www.sostrenegrene.com and/or in the press kit.
http://www.sostrenegrene.com/presse