Country classics meets city chic as Irish clothing company Jack Murphy opens a new chapter in its history by collaborating with designer Deborah Veale for Autumn/Winter 2021. The collaboration features a capsule collection, which is a fusion of classic and contemporary styling, that compliments Jack Murphy's signature handwriting and blends beautifully with its collections.
Working in partnership, Deborah Veale and the Jack Murphy team merged their creative excellence to produce this concise collection for Autumn/Winter 2021. With tailoring at its heart, signature pieces have been renewed in a luxurious new handwriting that builds on the Jack Murphy trademark of functionality, durability and great attention to detail. This collection has been beautifully designed and crafted to enhance contemporary outdoor style.
The Autumn/Winter 2021 collection is one that both Jack Murphy and Deborah Veale are particularly proud of. Director of Sales and Jack's granddaughter, Sarah Murphy says; 'as a third generation Irish family business, we are passionate about creating beautiful, purposeful clothing that is made to last. Family and heritage are extremely important to us, and we take pride that these values are evident in the design and quality of every piece we produce.' Commenting on the collaborative project Deborah Veale says, 'I have loved working with the team at Jack Murphy on their Autumn/Winter 2021 collection. Quintessential Irish craftsmanship meets sleek tailoring with a contemporary edge. Beautiful textured fabrics resonate with new silhouettes, creating a wearable capsule collection for today's woman'.
The Jack Murphy team and Deborah Veale have picked out some of their favourite pieces from the Heritage collection and the Autumn/Winter 2021 collection. The signature pieces include the elegant long tailored coat 'Fran' (€380-€480) named after Jack Murphy's wife, that features a triple pleated and belted back, and comes in an array of nature inspired shades from winning green, berry and light blue herringbone to Prussian purple check and traditional Donegal Magee tweed. The 'Jen' tweed Parka jacket (€490) with a faux fur trimmed hood, available in navy and green fields herringbone, this cosy winter coat has a drawstring waist and deep rooted pockets. The stylish 'Aisling' tailored Cape (€320) available in deep navy melton, winning green herringbone and auburn check, plays on a cape over a sleeveless fitted jacket that works beautifully worn casually over jeans or topping coordinating skirts strong and bold. The belted 'Cara' wax utility jacket (€260), available in olive, navy and blackwatch, complete with 4 front pockets, is high functioning piece, whether worn as a fashion statement or working in the great outdoors.
For Autumn/Winter, the ever popular bias cut long weather proof riding coat Erin (€230) comes in a stunning long tweed version Julie (€440). Streamline cropped tweed jackets in 'Anna' and 'Jade' styles and the 'Eva' waistcoat tops tailored tweed and wool 'Triona' trousers (€160), slimline 'Mary Kate' skirt (€145), 'Maggie' tailored shorts (€140) and Enya culottes (€175) for a combination of looks to suit different tastes. Cashmere blend cable knits (€80) in deep tones of burgundy and navy along with a range of hats including the wide brim Boston (€60) hats complete the look.
Commenting on the collaborative project Sarah Murphy proudly added, 'Working with Deborah Veale on the capsule collection for Autumn/Winter 2021 has been so exciting and something we've eagerly anticipated for a while. Her creativity and style is something we've always admired and with this collaboration, we were able to take on a fresh and rejuvenating approach.'
Jack Murphy has been a long-time favourite within the equestrian world both in Ireland and the UK with fans including Camilla Parker Bowles and Kate Winslet. Renowned for its functionality and durability and attention to detail, the ranges of ladies and menswear are also stylish urban outerwear. This collection features waterproof, waxed and tweed jackets and coats, with a selection of accessories including skirts and popular Boston hats. Many of the styles are perennials, and these are complemented with new seasonal designs, textures and shades.
The new collection from Jack Murphy in collaboration with Deborah Veale will be available from mid September on line www.Jackmurphy.ie and stocked in shops around Ireland, UK, France, Germany, Netherlands, Austria, Denmark, US, Canada and Japan.
For further information and photography, please contact:
Mari O'Leary or Suzanne Monks       marioleary@olearypr.ie/ Suzannemonks@olearypr.ie
O'Leary PR                                                      01-6789888 / 087 2574253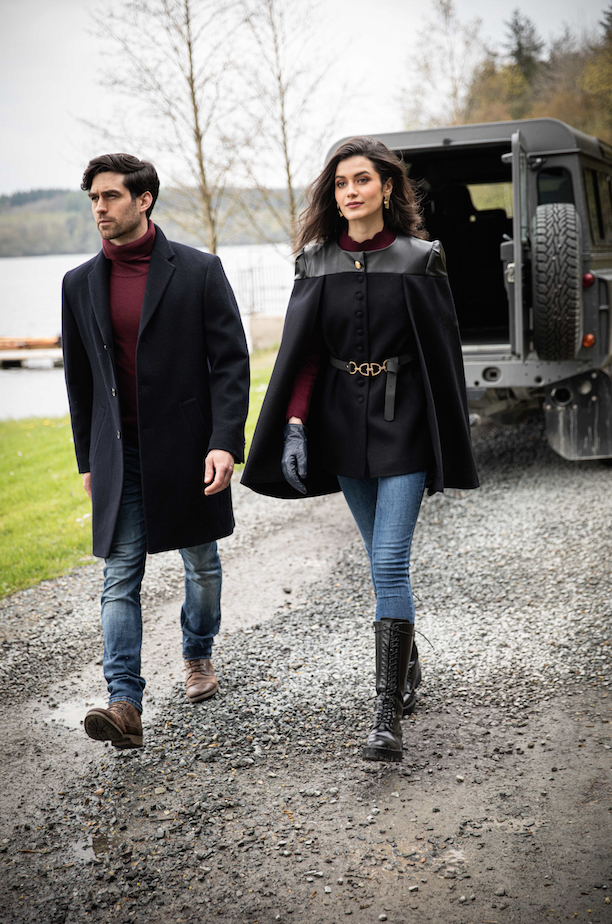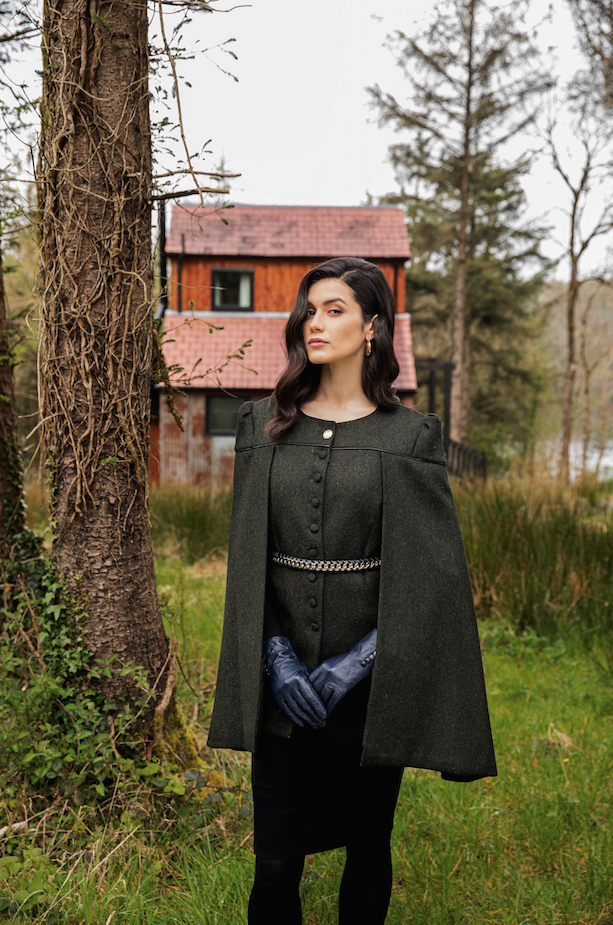 Editor's Notes:
About Jack Murphy Clothing:
Jack Murphy began his career in the garment industry in the 40's, specialising in corsetry. Born in Dublin in 1922, he like many at the time served in World War 11. He was a radar controller in the RAF, travelling all over the world to places such as Burma and japan. After returning from the war, he moved to the seaside town of Skerries, Co Dublin with his wife Frances and there he started up his own niche corsetiere business. Jack's son Michael joined him in the business when he was 17 and began learning the garment trade. Design, pattern cutting, sewing, sales and distribution, they did it all from the factory in Skerries. With this knowledge of garment structure and ladies fashion, and taking the outdoor functional military attire into consideration, soon the Jack Murphy brand was born.
Now a third generation Irish family business, based in Skerries Co Dublin, Jack Murphy specialises in outerwear and occasion-wear apparel with a particular focus on tailoring. Whether it is an oversized rain jacket or a full length tweed coat, functionality and reliability are still intrinsic to the design, but not at the expense of style and tailoring. Jack was a family man, so it's no surprise that Michael, his son and Sarah , his granddaughter are now continuing his elegant legacy. Each piece still carries Jack's personal signature of authentication. Jack Murphy Clothing is supported by Fingal Local Enterprise Office.