February 16th 2018
Iveagh Garden Hotel Opens On Dublin's Harcourt Street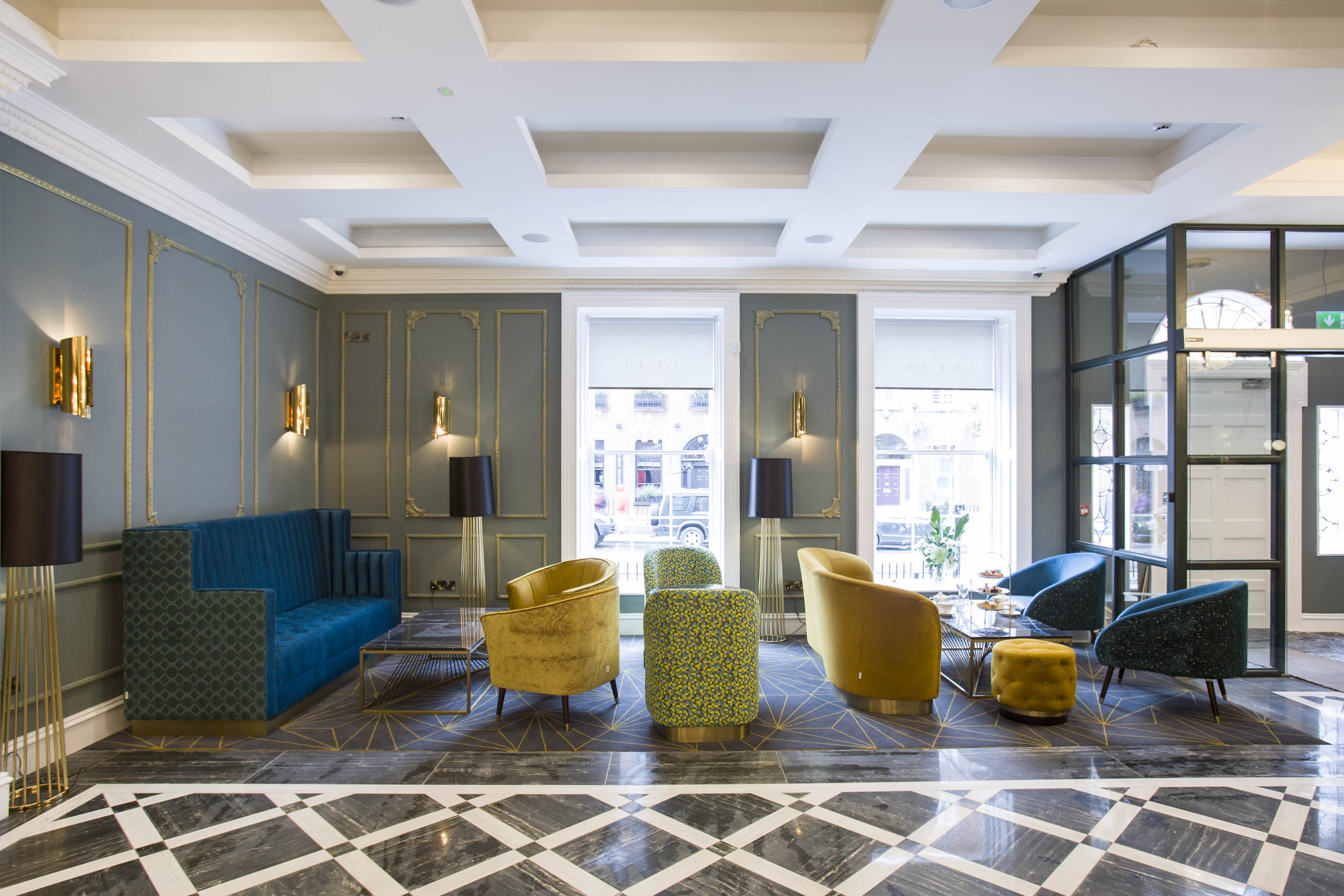 Dublin's newest hotel, the four star Iveagh Garden Hotel has opened on Harcourt Street. Designed for the professional sector, this primly located hotel offers luxury accommodation with 152 bedrooms ranging from deluxe to premium suites with balconies over-looking the historic Iveagh Gardens. Elle's, a spacious ground floor bar and bistro provides a stylish social space for guests and local executives to relax in. Serving a concise seasonal menu designed by head chef Darren O'Brien, dishes feature the highest quality local Irish produce. Downstairs At The Iveagh is a versatile function room that accommodates up to 300 standing, ideal for corporate events, weddings and social occasions.
Located at 72-74 Harcourt Street, the existing four storey buildings comprising of 56,000 square feet have been completely renovated with two new floors added. Sensitive to its position on a renowned Georgian street, design group JDDG (John Duffy Design Group) has retained the classic and original character of the building while creating a stunning contemporary experience. The Georgian facade has been carefully restored and the interior features a blend of modern styling with original features.
Inside the foyer boasts elegant heights with the original tall Georgian windows facing onto Harcourt Street, with coffered ceilings featuring modern chandeliers and large patterned vibrant glossy porcelain tiles. The reception area is elegantly designed with black marble highlighted with brass framing and contrasted with luxurious velvet sofas and couches inspired from mid-century style.
The foyer leads into Elle's Bar through an impressive ebony stained timber screen with tall double doors. The two tiered bar bistro area is crowned by a striking roof light that showers the area with natural light. The extensive bar and back bar presents an emerald green marble inlaid with a pattered brass design. Outside the terrace features a leafy display with a terrace of planting and tiered awnings, enhanced by the charm of the neighbouring Iveagh Garden to the rear.
An oasis of calm in the heart of the capital, Iveagh Garden Hotel is the first and only hotel in Europe to develop a unique low energy system that creates the lowest carbon footprint possible. The revolutionary system uses natural energy that is harvested on site, with an underground river that flows 50 metres below the hotel acting as an energy reserve for cooling and heating the hotel without burning fuel.
The Iveagh Garden Hotel is the latest addition to seasoned hoteliers Brian and Sally McGill's portfolio, which includes neighbouring Harcourt Hotel and Harrington Hall. The redevelopment was managed by the McGill family siblings including Danielle, Jennie Katie, Michelle and Barney, who are all actively involved in the management of the sister hotels and the DTwo and The Black Door nightclubs. John Pardy formerly of the Shannon Oaks Hotel has been appointed as General Manager of Iveagh Garden Hotel and brings a wealth of experience within the hospitality industry.   A total of 150 jobs have being created.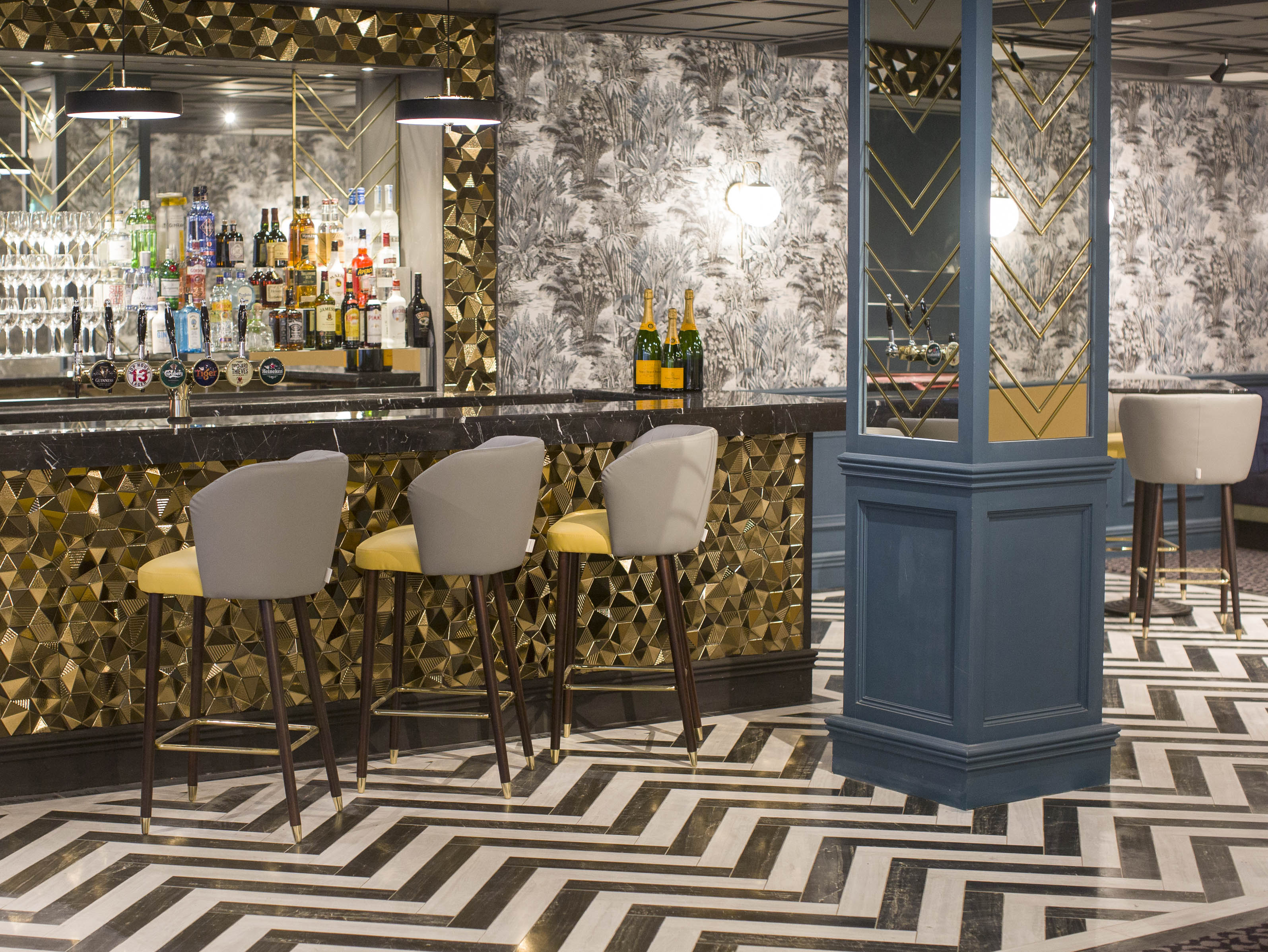 For further information or photography please contact:
O'Leary PR
Mari O'Leary or Kristi Kuudisiim          marioleary@olearypr.ie/ kristikuudisiim@olearypr.ie
01 6789888 or 087 2574253