Hygge is a feeling you cannot translate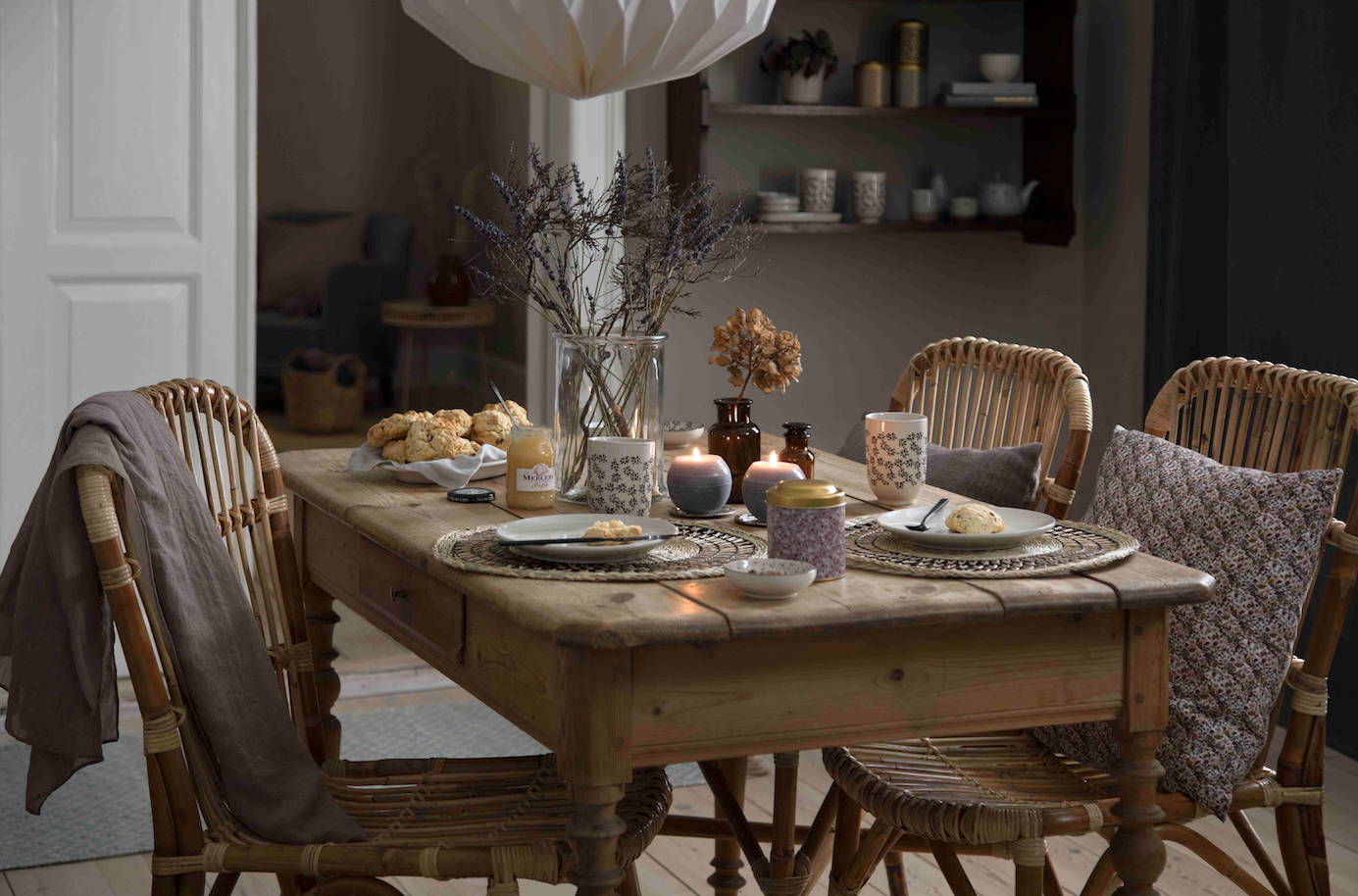 The new lifestyle collection from Søstrene Grene will illuminate the world of 'Hygge' within the home. The collection is inspired by one of Søstrene Grene's six core values and Anna and Clara's definition of 'Hygge' – a state of happiness, contentment and warmth; a feeling of belonging in the moment. The collection will be available in stores worldwide, including Georges Street Dublin 2, Dun Laoghaire, Blanchardstown, Cork, Limerick, Belfast, Newry and Bangor from Thursday, 30th January 2020.
ABOUT THE NEW COLLECTION
With the new collection, Søstrene Grene wishes to inspire people to invite 'Hygge' into their lives, whether it's moments alone or moments shared with dear ones. The new lifestyle collection includes furniture and interiors in natural materials that contribute to the warm feeling of pleasantness and help create cosy surroundings within the home through various individual arrangements.
Textiles in calm colours and wonderful natural textures such as cotton, wool and linen add to the atmosphere. Beautiful paper lamps will help create the right light wherein 'Hygge' can take place. Furthermore, one can also find candles, FSC-certified boardgames, knitting, and much more, all contributing to the personal recipe for 'Hygge'.
When you experience 'Hygge', you preserve the good moment and notice all the positive qualities, which gives a wonderful feeling of contentment and sense of being.
IMAGES FOR PRESS
You can already download images as well as a product prices:
https://www.dropbox.com/sh/1kzzlghf11cag1c/AACbuDt3MuBbpodSL-F9nPOUa?dl=0
The images can be shared from 9 January 2020.
STORE LOCATIONS
Georges Street Dublin 2, Dun Laoghaire, Blanchardstown, Cork, Limerick,
Belfast, Newry, Bangor
For further information and photography please contact:
Mari O'Leary | Suzanne Monks @ O Leary PR
marioleary@olearypr.ie | suzannemonks@olearypr.ie 01-678-9888
ABOUT SØSTRENE GRENE
Søstrene Grene, which was established in 1973, is a Danish retail chain, which seeks to embellish everyday life with innovative and aesthetic designs to create joy and 'hygge'. The chain has 240 stores in a large number of European countries as well as Japan. The well-known Danish name is used in all markets, and the unique sensory store experience concept is the same regardless of where in the world you visit Søstrene Grene. The chain is owned and managed by the second generation of the family from the company's head office in Aarhus, Denmark, while the stores are mainly operated as joint ventures or on a franchise basis. Søstrene Grene is known for its clear values and strong corporate culture and has experienced strong growth and expansion in recent years.
Read more about Søstrene Grene at www.sostrenegrene.com and/or in the press kit.