How to master the metal chrome look this Autumn with essence cosmetics
October 2018:
 With autumn on our doorsteps, now is the time to embrace those gorgeous seasonal colours with essence cosmetics melted chrome range.
For the eyes, essence melted chrome eyeshadow has an exciting bouncy texture reminiscent of melted metal which offers an intensive colour pay-off. With silver, copper, taupe, rosé, nude and blue-violet, the eyeshadows are available in a trendy selection of colours – €3.80.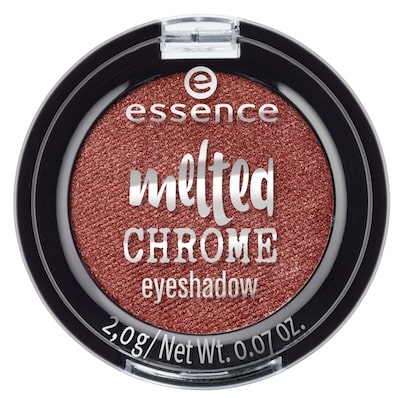 Continue with essence melted chrome eyeliner, the slim eyeliner allows accurate lines in extreme metallic shades. The highly pigmented, long-lasting texture is available in silver, rosé and burgundy – €3.80.

For an extra hint of glamour, add essence melted chrome liquid lipstick, which give an intensive colour and a foil-like, metallic finish in just one application. Radiant rosegold, red shades or purple feel practically weightless on the lips and create a metallic-matte look that's waterproof – €3.50.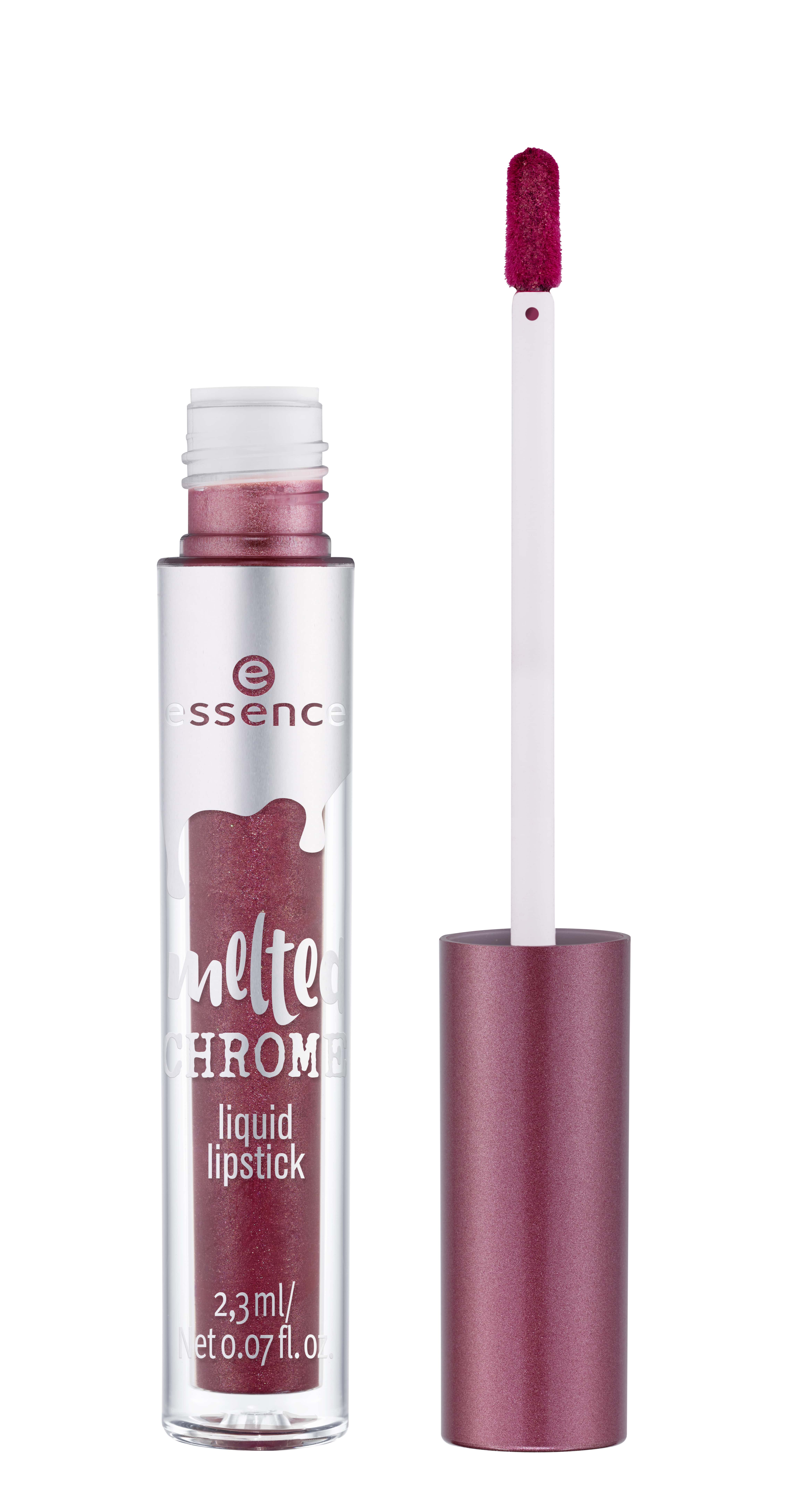 Not forgetting nails, essence melted chrome nail powder helps creates stunning chameleon and chrome effects that no conventional nail polish can offer, simply apply on nail polish that's still moist and gently rub in – €3.80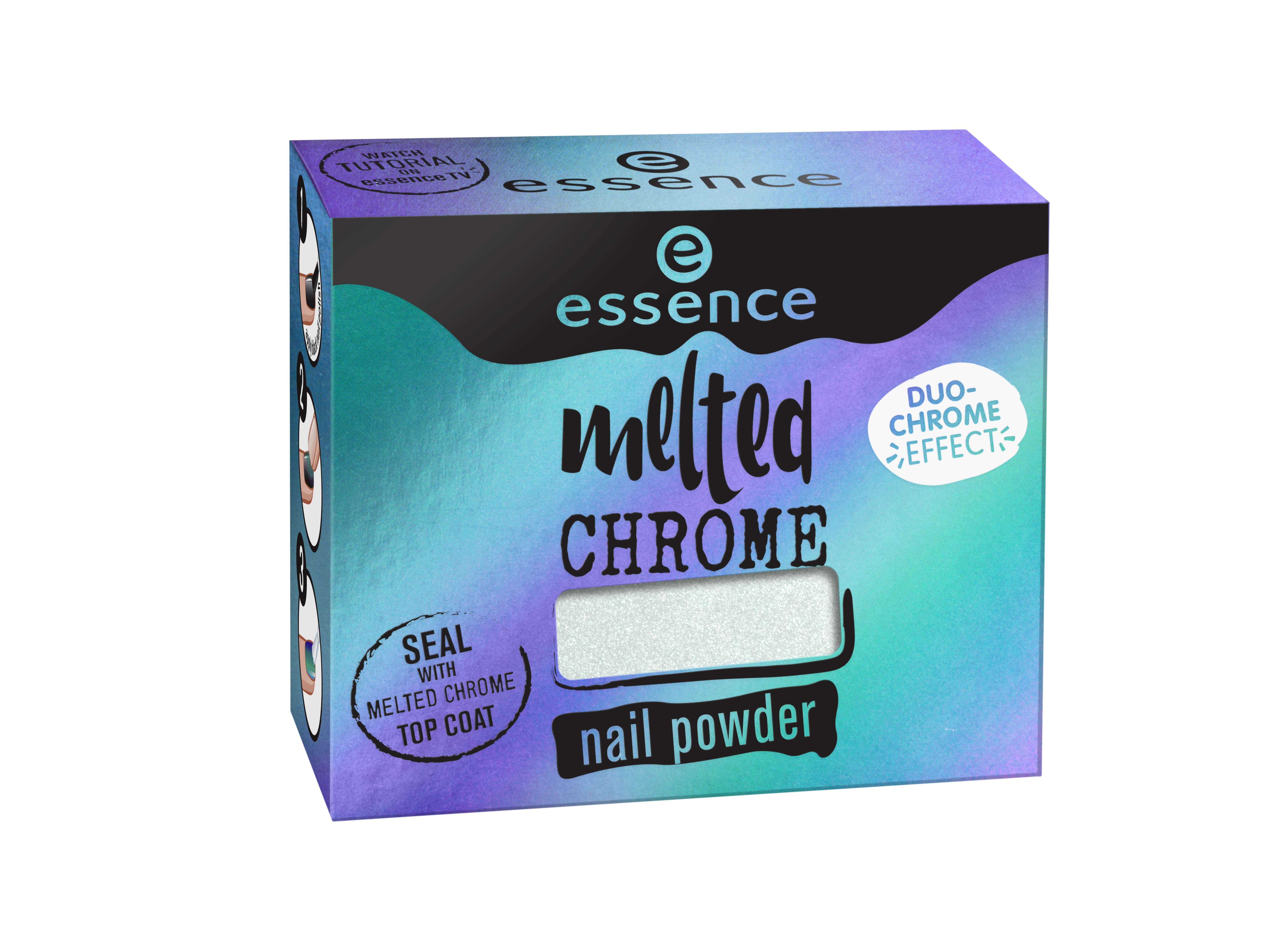 For the finishing touch, top with essence melted chrome sealing top coat, to seal the "melted chrome nail powder manicure": the gentle, water based top coat can also be used in combination with any other nail polish – €3.80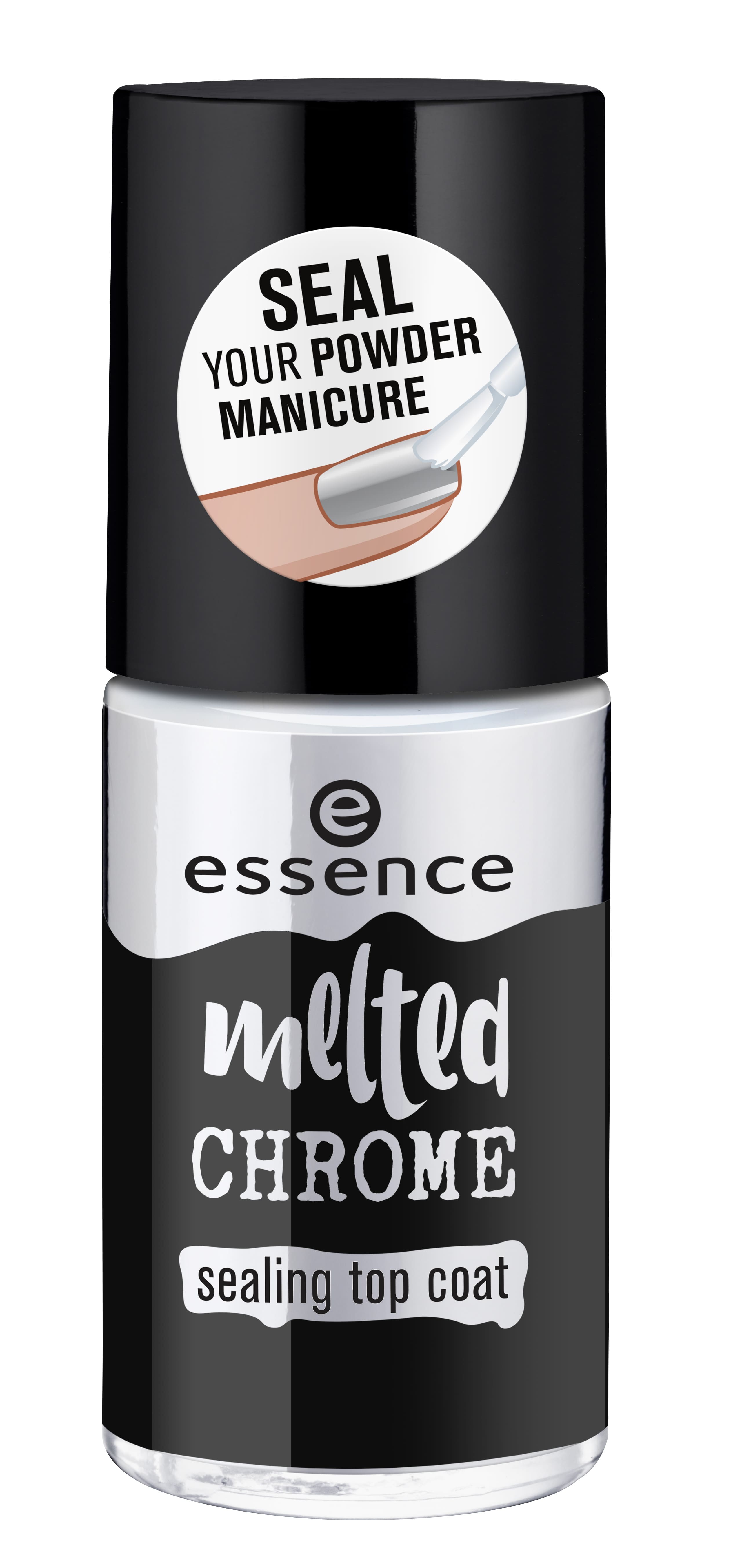 Exciting tutorials, cool videos and interesting news all about the world of essence are available on essence's social media channels. Most definitely worth a visit!
Instagram @essence_ireland Facebook @essencecosmetics (IE) Snapchat @essence-beauty
Ends
For further information please contact
Elizabeth Fearns O'Leary PR – email: elizabethfearns@olearypr.ie
Number: 01-6789888 / 087 774071