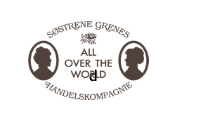 Søstrene Grene delivers inspiration for decoration and use of the allotment garden and summer cottage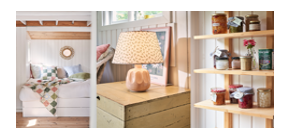 Get ready for summer as Søstrene Grene launches a selection of new interior products for both inside and outside the home. Perfect for summer cooking, these items will be available in all stores from July 7th and July 14th – plenty of time to get organising for those idyllic get-togethers with friends and family.
If you have an allotment garden, Søstrene Grene presents a wealth of products for pickling homegrown vegetables and necessities for the perfect pizza night, for serving outdoors under the open sky. In this collection, you will find a pizza stone and pizza spade, along with a new pizza cutter to help divide the slices evenly – perfect for sharing.
For those warmer summer nights, the garden can be lit up by Søstrene Grene's new fabric lantern, while the elegant table lamp can beautify the time spent indoors. You will also find a stunning and simple stool, a practical side table on wheels and lovely ceramic candleholders, vases, and jars to brighten up the space.
For storage, there is a gorgeous basket and coated canvas storing bags with zipper and summer prints available to help with the tidying up at the end of a glorious night. The coat rack, mirror and shelf in rattan manifest the feeling of summer nostalgia. Together with the quilted, new patchwork pillows and plaids, your summer residence too can ooze of retro cottage style.
*Please note that the products will be delivered to stores over two weeks, where the first half will be available for sale from Thursday 7 July and the second half from Thursday 14 July and while stock lasts.
Decorate this summer with Søstrene Grene's new selection. Images for press: https://www.dropbox.com/scl/fo/wcp1vsmv7e6ah99errdwq/h?dl=0&rlkey=fg8azo34z8fey3lwmiplxi199
STORE LOCATIONS
Georges Street Dublin 2, Dun Laoghaire, Cork, Limerick, Belfast, Newry, Bangor
For further information and photography, please contact:
Suzanne Monks | Mari O'Leary @ O'Leary PR
suzannemonks@olearypr.ie | marioleary@olearypr.ie 01-678-9888