Steeped in heritage and belonging
Old fashioned hospitality with a contemporary feel.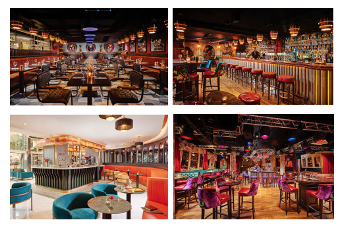 Bartley's is the newest addition to Dublin's social life, the ultimate escapist and coolest experience in Dublin with its four distinct spaces Bartley's Bar, Bartley's Restaurant,  Bartley's Lounge and Events with Bartley's Coffee Dock and Terrace.
Built on the site of the original Bartley Dunne's pub, it is located at the ground floor space of the four-star hotel The Grafton on Lower Stephen Street, adjacent to South King Street in Dublin 2. Inspired by retro glamour and designed with a nod to the nostalgia of the era, this atmospheric venue embraces the personality of this iconic landmark that was Dublin's first gay bar which welcomed a diverse and eclectic mix of people up until it closed in the 1990's.
Contemporary balances with classic themes as moody tones and rich velour textures of the furnishings, blend with the friendly and personal service to create a warm and welcoming ambience. This is the destination whether it's lunch or dinner, cocktails with the girls, corporate events, or after work aperitifs with colleagues and gatherings of friends to meet, celebrate or watch great sporting moments.
The collective expertise of the Bartley's team headed by John Sheridan (CheF&B Manager) working with industry experts Noel Bateson (Food and Beverage Manager ) and Gary Campbell (Assistant Food and Beverage Manager/ Head Barman), has combined to create a premium venue with a great bar serving quintessential cocktails, complemented with concise informal casual lunch and dinner menus. These feature classic signature and contemporary dishes, are prepared using the highest quality locally sourced Irish produce.
CheF&B Manager John Sheridan says; "Even though Bartley's is newly reopened, we have worked hard to retain some of the original atmosphere that made Bartley Dunnes a default destination in Dublin.  Although located in the newly refurbished Grafton Hotel, it's so much more than a "hotel bar", we do things differently. Guests will have certain expectations, so we offer traditional bar dishes like Fish'n' chips and Steak but done with home cut chips and the best quality meat & fish used. Our menus have been carefully designed to reflect quality over quantity, giving us a greater opportunity to create new and exciting dishes, whilst also holding onto some of the classics/signature dishes to accommodate our wider clientele. Our team is at the heart of Bartley's, and we make it a priority to engage with our clientele with personal and engaging service."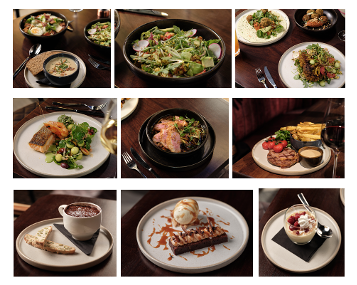 The lunch menu features a selection of healthy high protein, low carb, salads and sandwiches ideal for those on the go or to enjoy in any of the relaxed spacious areas. The choice includes Soup of the day; Asian style beef baguette; Vegan Mezza Plate and the Classic Toastie of baked ham and Dubliner cheddar with an offering of sides. Salads include Caesar Classic with the option to add chicken or prawns and the Superfood with Bulgar wheat, avocado, asparagus, peas hazelnuts and seeds.
The choice of Big Plates ranges from Beef burger with bacon, cheese, house relish and fries; Crispy chicken burger with slaw, BBQ sauce and fries; Spiced cauliflower (Ve) Lebanese couscous, hummus and pomegrante to the always popular Fish 'n' Chips Beer battered haddock, pea puree and tartar sauce.
The dinner menu features the same Big Plates with the addition of Duck breast Asian Broth, noodles and vegetables; Chicken Supreme Herb gnocchi, chorizo and corn; Seared salmon with shaved fennel, shrimp salad and salsa Verde and 8oz Ribeye Steak roast vine tomatoes, fries and pepper sauce. Starters feature Crispy ham hock terrine, apple and fennel; Wild mushroom arancini, goats cheese mousse; Falafels, red pepper & walnut paste and the Classic Caesar Salad with chicken or prawn.
Desserts are all homemade in the kitchen, a rare treat these days. For summer, the choice of sweet things include Chocolate slice, salted caramel vanilla ice cream; Lemon meringue pie, raspberries sorbet; Tiramisu, Pistachio biscotti; Triple Glenowen Farm ice cream and selection of Irish cheese.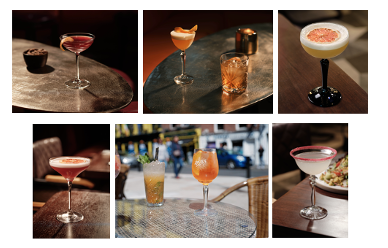 Bartley's drinks and cocktail menus feature an array of classic favourites made with Bartley's signature stamp with syrups and bitters that are made in house. Choose from old school classics to something more modern, a simple pint of the 'plain' or one of the quintessential cocktails. The cocktail menu features classics including La Dolce Vita (mango infused vodka, strawberry syrup, lime juice passion fruit and Prosecco), The Auld Fashioned (Slane Irish Whiskey, spiced Irish tea syrup and Bartley's house bitters) and its signature The Bartley's Spritz (Martini Fiero, strawberry, rhubarb topped with Prosecco) and expertly prepared by the skilled team of mixologists and bartenders. And now summer's here – how many ways can you enjoy a Spritz?  Bartley's has eight delicious Spritz Serve options from the classic Aperol to the Italicus and Bartley's Spritz that can be sipped on the outdoor or indoor terraces.
Bartley's Lounge is an event space on the lower ground level that is available for private and corporate functions that can accommodate groups for 100-250 people.
Bartley's serve food daily from 12noon – 9.30pm. The Coffee Dock opens all day offering great coffee to grab & go or to enjoy on the indoor or outdoor terraces.
Reservations www.thegrafton.ie
@bartleysbarandlounge
Bartley's at The Grafton Hotel, 31/32 Lower Stephen Street, Dublin 2
For Further information or photography please contact
Mari O'Leary      marioleary@olearypr.ie  01-6789888 / 087 2574253
Suzanne Monks   suzannemonks@olearypr.ie
Editor's Notes
Contemporary Art Deco inspired, The Grafton is one of Dublin 2's leading four-star hotels, designed for city stays for business, couples, friends and families.  Primely positioned adjacent to South King Street, a minute from Grafton Street and St Stephens Green, the hotel reopened in August 2021 following a complete refurbishment. The Grafton was recently awarded the BREEAM certification process, a certification of the assessment of environmental, social, and economic sustainability performance, using standards developed by BRE. www.thegrafton.ie
The Bartley's Team:
John Sheridan  – CheF&B Manager
John is responsible for all the Food and Beverage areas of the hotel. He was previously an Executive Chef with Press Up Group.  John started his career at the Tourism College Killybegs and then onto London where he served most of his time with Harvey Nichols. On returning to Dublin he took up the role as Head Chef at The Croke Park Hotel, part of the Doyle Hotel Group, where he spent 12 years.
Noel Bateson – Food and Beverage Manager 
Noel has extensive experience working in bars since he started his career in Mayfair London at the age of 20. Returning to Ireland he worked and ran a number of bars and bistro bars / gastro pubs and more recently Harrys on The Green,  Tenter's Gastro Pub at Aloft and The Gibson. In October he joined Bartley's as the  Food and Beverage Manager. Renowned for signature cocktails which are a twist on some of the old traditional, such as La Dolce Vita 'Pornstar Martini' to a unique 'Old Fashioned' using redbreast 12-year-old, house spice, tea syrup and signature house bitter.
Gary Campbell – Assistant Food and Beverage Manager / Head Barman 
Gary started his career in the Europa Hotel in Belfast thirty years ago. Over his career,  he worked with the opening team in the Morrison Hotel before moving to Boston, where he  spent a number of years in the five star Charles River Country Club where he developed his passion for cocktails from the classic Martini to Manhattans. He returned to the Morrison Hotel and spent some years after in The Westbury. Gary has participated in the World Class Cocktails and was nominated in the BAI for cocktailer of the year. He was selected twice to participate in Hennessy's 'My Way' initiative.