In August 2017, the new essence trend edition "awesoMETALLICS" provides nails with
a mirror shine effect, holographic highlights for the complexion and bright metallic lips to create statement looks in the ultimate trend: metallic.
Afterwards, the products will join the essence standard range.
instant volume boost mascara smudge-proof and intense black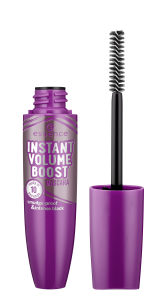 The intensive, black mascara provides maximum lash volume thanks to the volume brush
consisting of innovative flower-shaped fibers.
It only takes 10 seconds to apply!
€3.80
instant volume boost mascara smudge-proof and waterproof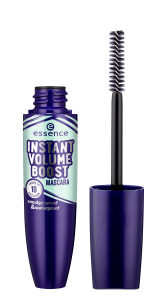 Mega volume that lasts all day and is waterproof – not a problem thanks to the waterproof version with a volume brush made of soft fibers. Maximum lashes in just 10 seconds.
€3.80
metal shock eyeshadow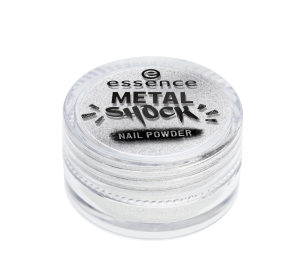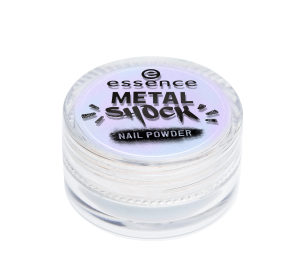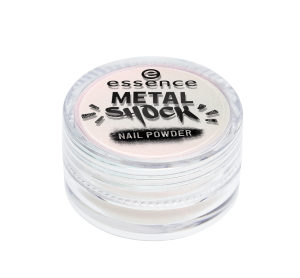 The creamy, highly-pigmented eyeshadows with glitter particles create fascinating, metallic eye make-up styles deluxe.
€4.40
eye & face palette
Colour-coordinated eyeshadows, a blush and a highlighter turn this pa- lette into an absolute it-piece for the eyes and complexion.
€4.95
prismatic hololighter stick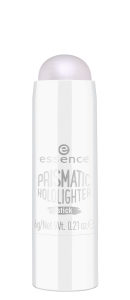 A practical highlighter stick, which provides cheeks with a holographic finish thanks to its light-reflecting pigments.
€4.40
metal shock lip paint



Metallic lips are all the rage right now. The fascinating look is easy to achieve with the concentrated lip cream, which feels light on the lips and offers a velvet-matt finish.
€4.10
metal shock nail powder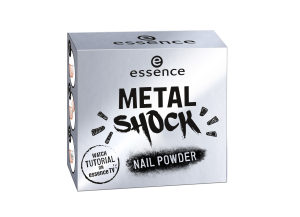 For a breathtaking mirror effect on the nails: apply nail powder while the nail polish underneath is still slightly wet and lightly polish into the nails. Create cool effects with dark nail polishes. For an ultimate mirror shine look in silver, use transparent nail polish as the base. Seal with the metal shock sealing top coat.
€3.80
metal shock sealing top coat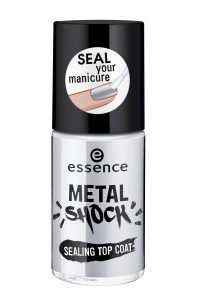 A gentle water-based top coat – a must for sealing the metal shock nail powder manicure. Can also be used with any other nail polish.
€3.80
Available in selected pharmacies and Penney stores nationwide from the 7th of August nation wide.
CONTACT
 Claire White – O'Leary PR
01-6789-888