The premium organic Fairtrade LEMONAID+ soft drinks and ChariTea iced teas are now available in the Republic of Ireland. Stockists include Mortons, Barnhill Stores, Happy Out, One Kinda Folk and other independent cafes, premium grocery stores and casual dining restaurants.
Lemonaid & ChariTea are a social enterprise that promote the 'Drinking Helps' principle. They source their raw ingredients from certified Fairtrade and organic producers, and beyond Fairtrade, they donate 5 cents from every bottle sold to the Lemonaid and ChariTea Foundation. The Foundation is a registered charity that directly supports social development projects in the ingredient growing regions. In essence, the Foundation helps these local communities help themselves for a better future.
LEMONAID+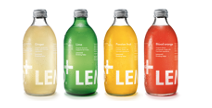 LEMONAID+ soft drinks are made with organically grown Fairtrade ingredients – fresh fruit juices, sparkling water, and lightly sweetened with raw cane sugar, and no preservatives or artificial flavours. There are four flavours – Lime, Blood Orange, Passionfruit and Ginger
ChariTea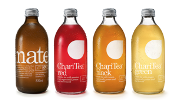 ChariTea is a freshly brewed iced tea made with organically grown loose leaf tea and other Fairtrade ingredients.  Natural refreshment with the best pure juices, no flavour enhancers, preservatives or artificial flavours and its naturally sweetened with organic agave nectar or honey. There are four flavours – ChariTea Red, ChariTea Green, ChariTea Black & ChariTea Mate.
For further information or photography please contact
Daniel Hogan                     E: Dph@hosons.com
Mari O'Leary                      E: marioleary@olearypr.ie
O'Leary PR                          T: 01 678 9888 /0872574253