Hats off to Brown Sugar
Winners of the 2018 L'Oréal Colour Trophy
While our World Cup dreams may have been dashed by the Danes, Irish fans were still singing Ombre, Ombre, Ombre as this year's 52nd L'Oreal Colour Trophy Awards kicked off in Dublin's 4-star Clayton Hotel yesterday (Monday 2nd). Hosted by Irish TV Presenter Ruth O'Neill, guests enjoyed a chic champagne reception, followed by a black-tie gala dinner and award ceremony, all before a rip-roaring after-party in the popular city centre spot.
It was a particularly sweet night for leading Irish salon group Brown Sugar who's South William street team reigned supreme as 2018 L'Oréal Colour Trophy Award Winners (presented to James Coleman and Laura Reid), with Brown Sugar Blackrock walking away with the top spot in the L'Oréal Men's Image category (Joanna Fogarty and Graham Molloy). Celebrating the cutting edge of Irish hairdressing talent, the glamorous affair attracted some of the most illustrious names in the industry as well as the next generation of leaders, with the L'Oreal Colour Trophy STAR Award going to Callum O'Donovan (The Edge Hair Design, Cork).
An extravagant fusion of fashion and pop culture was showcased on stage as top of the crops Brown Sugar joined the award-winning Alan Edwards to provide this year's spectacular entertainment.  Opening with "ONE ZERO ONE," the Alan Edwards Art team invited guests on a journey of liberation and individuality, expressed through high-fashion displays, magnificent hair, movement and design. A two-part thrill ride followed as the colour captains of Sugar Culture by Brown Sugar presented a ferocious celebration beginning with 'sinfully fierce' gender-free haute couture runway expression and closing with an Extra serving of 'lewks-on-lewks,' in "BORN NAKED."
Held across 5 continents in 37 countries around the globe, The L'Oréal Colour Trophy Awards provides Irish stylists and salons across the country with the opportunity to shape future trends and showcase their talents amongst the very best in the business, with this year's Grand Final adjudicated by industry icons Paul Dennison (Ken Picton), Andrew Mulvenna (Andrew Mulvenna Hair), Siobhan Jones (Headmasters), Adam Reed (Percy & Reed) and Tina Farey (Rush).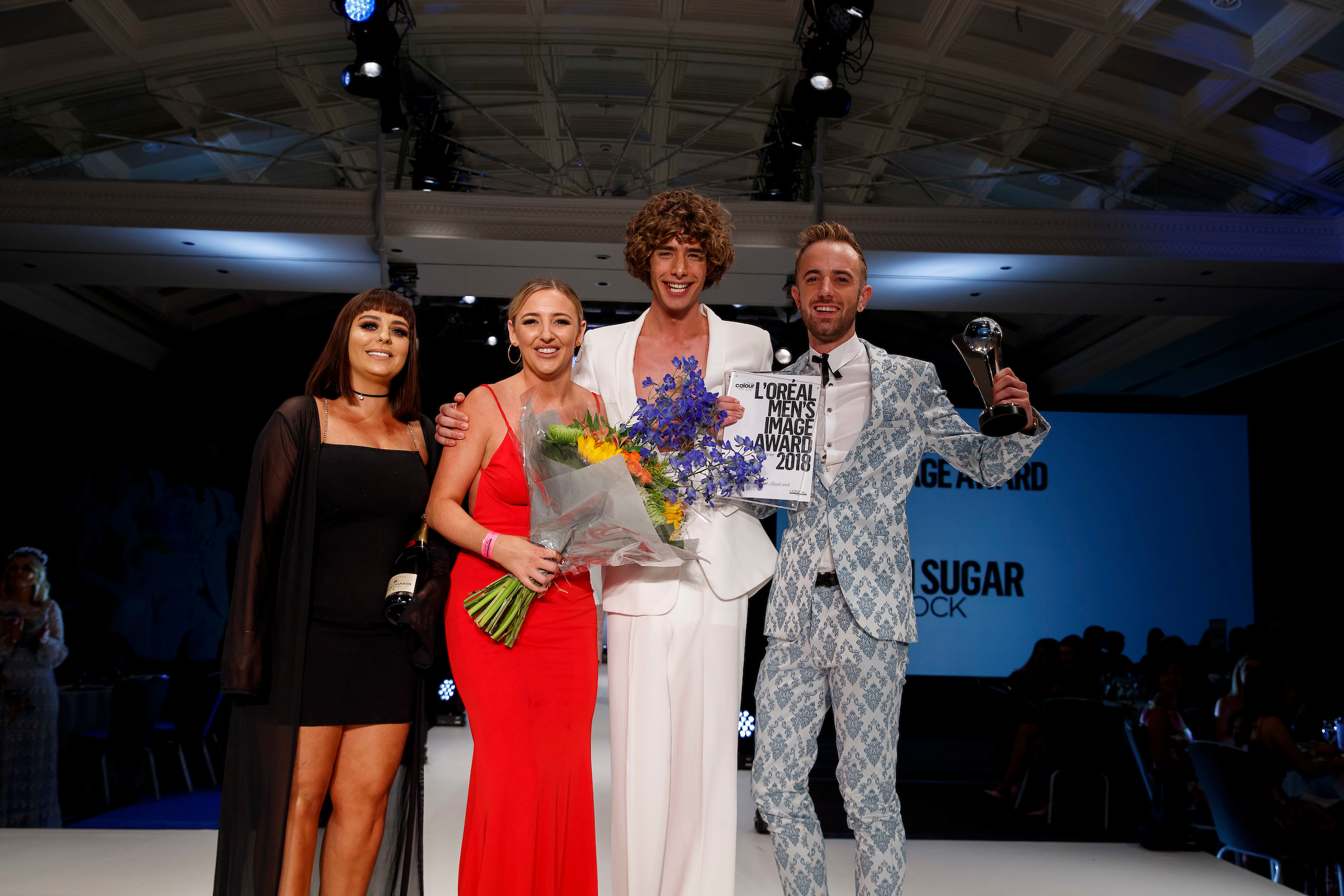 For more, check out www.lorealcolourtrophy.ie.
@lorealpro
#LCTIRE18
ENDS
For further information and photography please contact:
Sarah Corr or Mari O'Leary Email: sarahcorr@olearypr.ie / marioleary@olearypr.ie
O'Leary PR Ph: 01-6789888 /086 3056425
Full list of winners:
L'Oréal Colour Trophy
Winner: Brown Sugar, South William Street (Laura Reid and James Coleman)
Runner-up: Zeba, South William Street (Michal Szerszen and Fergus Daly)
Third place: John Coss Creative Hair, Portlaoise (Mary Griffin and Anna McNulty)
Men's Image Award
Winner: Brown Sugar, Blackrock (Joanna Fogarty and Graham Molloy)
Runner-up: The Academy Belle Hairdressing (Sandra Keegan and Fergal Brennan)
Star Award
Winner: The Edge Hair Design, Cork (Callum O'Donovan)